This was a combination of ideas from three different blog sites (doncha just love the inspiration that comes from others? I do!)
Part 1: the pots
I fell in love with these painted pots from the DIY club.
I also loved the more distressed look at
shelterness.com under How to Distress Terra-cotta planters.
Mine ended up as a combination of the two looks. I'm counting on the sun, watering, and plants to help "age" the pots further.
Click Here to see my Painted Terra Cotta Pots with acrylic paints.
Part 2: the design
I wanted to do something similar but wasn't sure what to actually
use
them for. Our space is small and "fills up" fast when we collect too many things. It had to have a purpose.
Then, I saw this
Tipsy Stackable Planter at My-CreativiT.
Like chocolate meeting the strawberry!
In fact, there are strawberries planted in it. One of my
garden goals
this year was too add more color to it. In the winter it is so drab and brown. These pots ought to do the job!
Modifications:
1) I used 6 inch pots instead of the recommended 10inches. Again, small space. (hopefully the strawberry plants won't feel too crowded)
2) The bottom planter (which I already owned, picked up from a curb alert) didn't have a hole in it. Since I had to drill one, I placed the drainage hole to the side. This allowed for more planting space in the bottom planter. To play it safe, I added heavier rocks to the side opposite the drainage hole...just in case the weight of the ''toppling" tower actually tips over the bottom/base planter. (see pic below)
The Tower of Pots was just perfect for spliting up a hanging basket of strawberry plants. If I'd thought it through, I would have started dividing the plant from the top down...but I didn't realize that the runners would all be connected...hence the odd placement of the runners up the tower.
A light stick laid across the top of the runners
to keep them up until they anchor into the soil.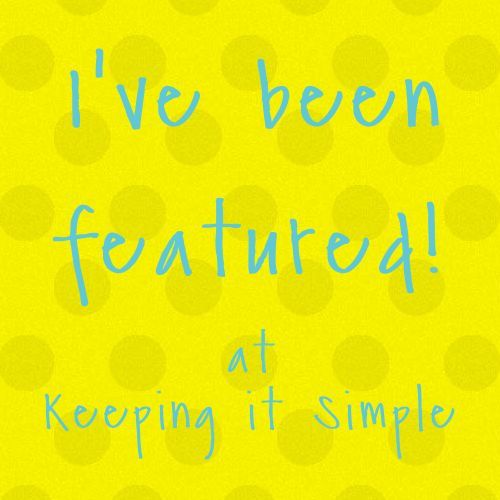 Featured at Motivate Me Monday #178