Becoming Minimalist has balanced out my hoarding tendency, a curse of the crafty who see potential in every.single.object.they.find. Jon Acuff challenged my views on children and cell phones and helped me think deeper on my goals and time management. And For The Interested has provided an insight into all areas that I wouldn't normally google search, or even think to think about.
Specifically, For The Interested re-posted an article called
Five Things You Can Learn About The Creative Process from Rick Rubin.
It's a fantastic article into the mind of a successfully creative music producer. While I'm neither talented or even knowledgeable about music, I did find some wonderful insights that caused me to pause and review my own creative process.
His fifth point in the article is to "Approach creations like chapters in your life."
"A great piece of work is a chapter or a moment in your life. If you go past that and into the next moment of your life, the music is going to change.
There is something about keeping the chapters coming because, if you wait too long, you're just going to be missing chapters. It's not that now you're finally making the great thing that you started eight years before; you're probably just making the eighth year's chapter at that point.
There is something about keeping some sort of a flow and working as hard as you can to make the best stuff you can, and if the material is not there, go back and write more.
There is something about there being another chapter and saying, 'This is where I am now. And this is where I am tomorrow. And this is where I am next time.'" source
I wrote my first blog post
on July 2, 2012
, just over six years ago. I was in a different life stage than I am now. I had very little skills for crafting or woodworking; I didn't own many tools or paintbrushes; I wasn't even sure what kind of paint to use. This is all evident in my first posted project. The stencil work bled under and smeared. The paint type was all wrong and objects literally stuck to the inside of the trunk. As embarrassing as the project is, I decided against deleting the post because its the baseline of how much I have learned over the course of six years. If I had this same project to do over again it would look strikingly different. Different color, a different type of paint, sealant, correct use of the stencil. One day I may redo the trunk...but I gotta gear up to strip and sand it down, a process I loathe.
What are some of my "chapters?"
Chapter 1: Discovery
I discovered chalk paint and tools. I've discovered linky parties, how to set up a blog and use editing software (the free versions).
Chapter 2: Getting it Right
The correct tools make the difference! One year for Christmas I asked my husband for a palm sander just to make my life easier, and it has! To make a quality product, it helps to work with the correct tools. And in this same crafting-chapter, an anonymous commenter educated me on the benefits of
using paint stripper
after I posted about
a sanding and staining fail.
I cannot tell you how these two products have reconstructed an odious chore to at least a doable chore. If nothing else, it saves time.
The search for "getting it right" has increased my problem-solving skills, like with this styrofoam "I." Originally I was aiming for a concoction of textures and sizes, and a chunky "I" would meet that goal.
Turns out that styrofoam does not spray paint well. The packing tape took to the paint, but it looked tacky. Even if the tape covered the whole shape the end product would just look cheap. This left me scrambling for a plan B that didn't involve a trip to a store.
Some thin pieces of wood and a couple brackets created a cleaner "I."
lots of compliments for this new addition to the school library
Chapter 3: "Treasure Hunting"
One of my favorite parts is hunting for free or nearly free things to work with. Curb alerts, dumpster diving,
free supplies at hazmat.
Its a hobby all in itself given the time it takes. Who knows what goodies you'll find next to the trash?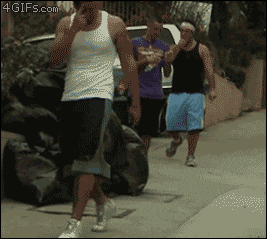 Sometimes it is easier to head to the local thrift store on a sale day or hit up garage sales near the end of the day when people are practically giving things away free. At least you're guaranteed to find a bargain. I have treasure-hunted through all my favorite neighborhoods and come up empty. A waste of time and gas.
And this skill, oh yes, treasure hunting is a refined skill, has served me well in my new life stage. After eight years as a stay-at-home-mom working part-time in between birthing babies, I have returned to work full time. This school year I accepted a position as a teacher-librarian. My first job was to clean up and organize my room. The goal was to achieve a more library-modern look but I didn't want to spend too much money on decor.
fabric stiffener was randomly applied to help create a different texture
and add to the "aged" map look
Off to my favorite thrift stores, I went. And when I couldn't find what I wanted, I made it! The letter "E" above was made with thin wood and more L brackets.
Chapter 4: Monetizing the Hobby
My least favorite chapter. It really should be called, Trying to Monetize the Hobby. The idea of loving your work and making an income off of it is a great idea in theory, but it's also a great way of ruining a good thing. Over the two and a half to three years I attempted to make money I watched my personal creativity wane even as my skills increased. My enjoyment in creating items for others wasn't as fulfilling as creating for sheer enjoyment.
And I tried. I studied the success of other bloggers who sell. Joy from
https://www.avintagegreen.com/
was a great resource. She willing shared tips and keeps a list of other bloggers with booths on her blog homepage. I also chatted with other booth owners near me at our local store and asked their advice on how to be successful at that location. When I switched to craft fairs I continued studying how to make a successful craft fair booth. There are many local Facebook groups that trade information on which fairs attract traffic, which coordinators to avoid, and other tips (like how to weigh down your tent for an outside craft fair, etc.). After adding the Etsy store (don't look, its sooooooooo neglected) I read several articles via For The Interested blog and Etsy itself on how to run a successful Internet store.
Know what my takeaway was after all that learning, doing, trying, and revamping?
I hated it!
I absolutely hated trying to be an entrepreneur.
I hated the time spent on online advertising.
I hated loading and unloading merchandise for craft fairs.
For myself, it killed the joy out of creating and sharing. The bottom line was that I created money to pay for booth rent or crafting supplies only to make enough to turn around and do it again. And along the way, I stopped trying new things. I stopped trying new colors and methods because I was afraid these new things wouldn't turn out and be sellable. I honestly didn't have the time to create for myself and for profit. It had to be one or the other.
Chapter 5: Applied Crafting
Sounds like a college course, doesn't it? Applied Crafting 101 for the DIYer. Just kidding. This is the stage I'm in now. I'm taking my crafting experience, improved tool use, and thrifty shopping skills and applying it to everyday situations in my life. Like the decor for the library. I know where to shop, I know how to put things together, I even have all the necessary tools.
These mad skills will be utilized in making our new home our own. The
crate nightstands
and
reclaimed wood accent wall
are just the beginning. I have a crafters-to-do-list that is just at and above my skill level so I can keep improving. Which reminds me of my favorite slogan, Never Stop Improving (Lowe's), a motto for life to be sure!
Chapter 6: Write
Not sure how many people at some point in their life declare a desire to write a book. Since high school I thought I'd write a book *someday.* Last year I submitted a short-story for an anthology which was accepted ~squeal~ and is due out shortly. Don't worry, I won't be shy in advertising that book! I'd like to continue to hone my writing skills and brush up on grammar. Blogging is a natural place to practice this.
UPDATE: It's here! Last Shot Fired is published and available for purchase. Click here to see the related post:
http://renewedprojects.blogspot.com/2019/01/last-shot-fired-accepted-my-short-story.html
All in all, I've enjoyed this creative journey and look forward to marching onwards. I couldn't agree more with Rick Rubin when he states, "
There is something about there being another chapter and saying, 'This is where I am now. And this is where I am tomorrow. And this is where I am next time."